connect telia-box
tO antenna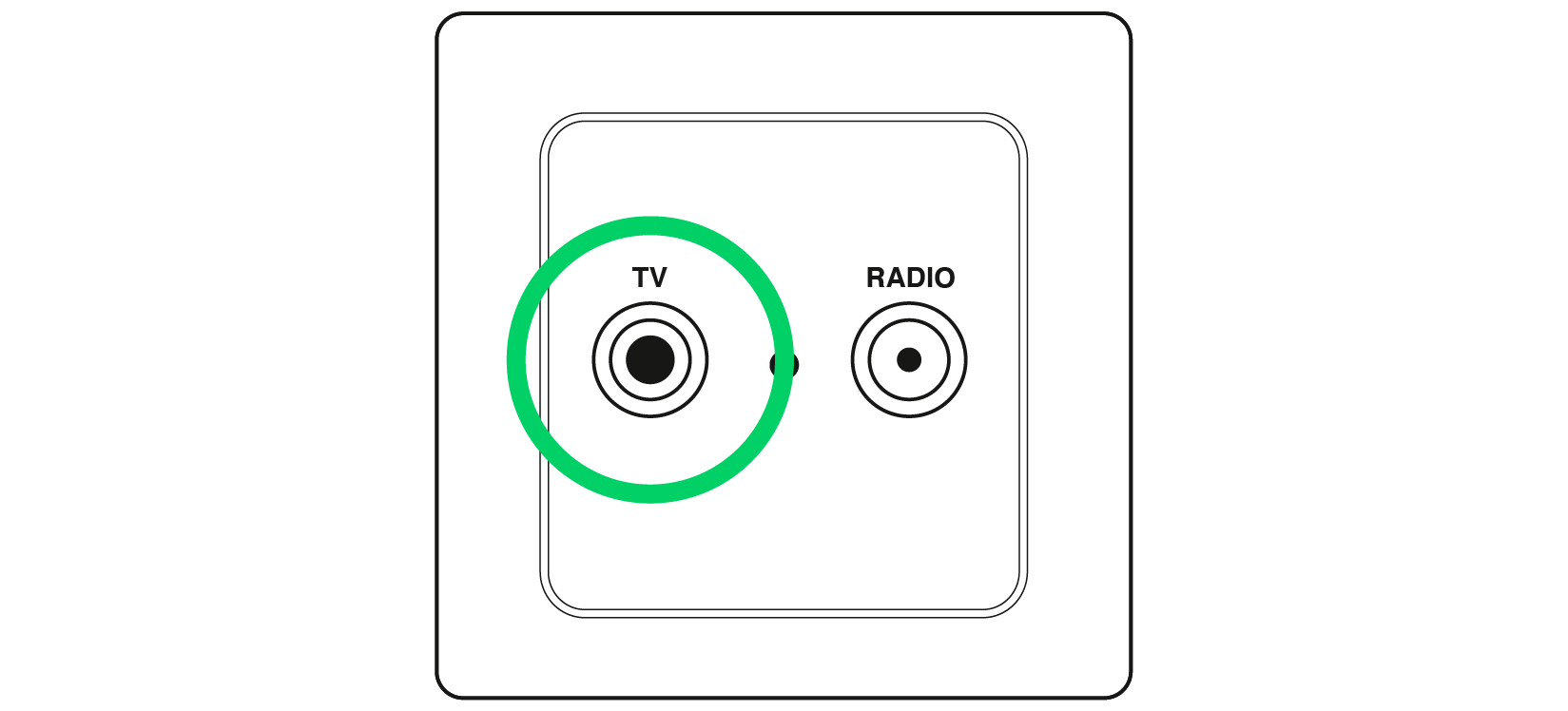 If you have an antenna socket in your home, your Telia box should be connected to it for you to get broadcast signal for live TV, the best image quality and strongest signal.

If you do not have an antenna socket, you can skip this step.
SteP 1
Screw the antenna cable to the ANT IN socket on the Telia box.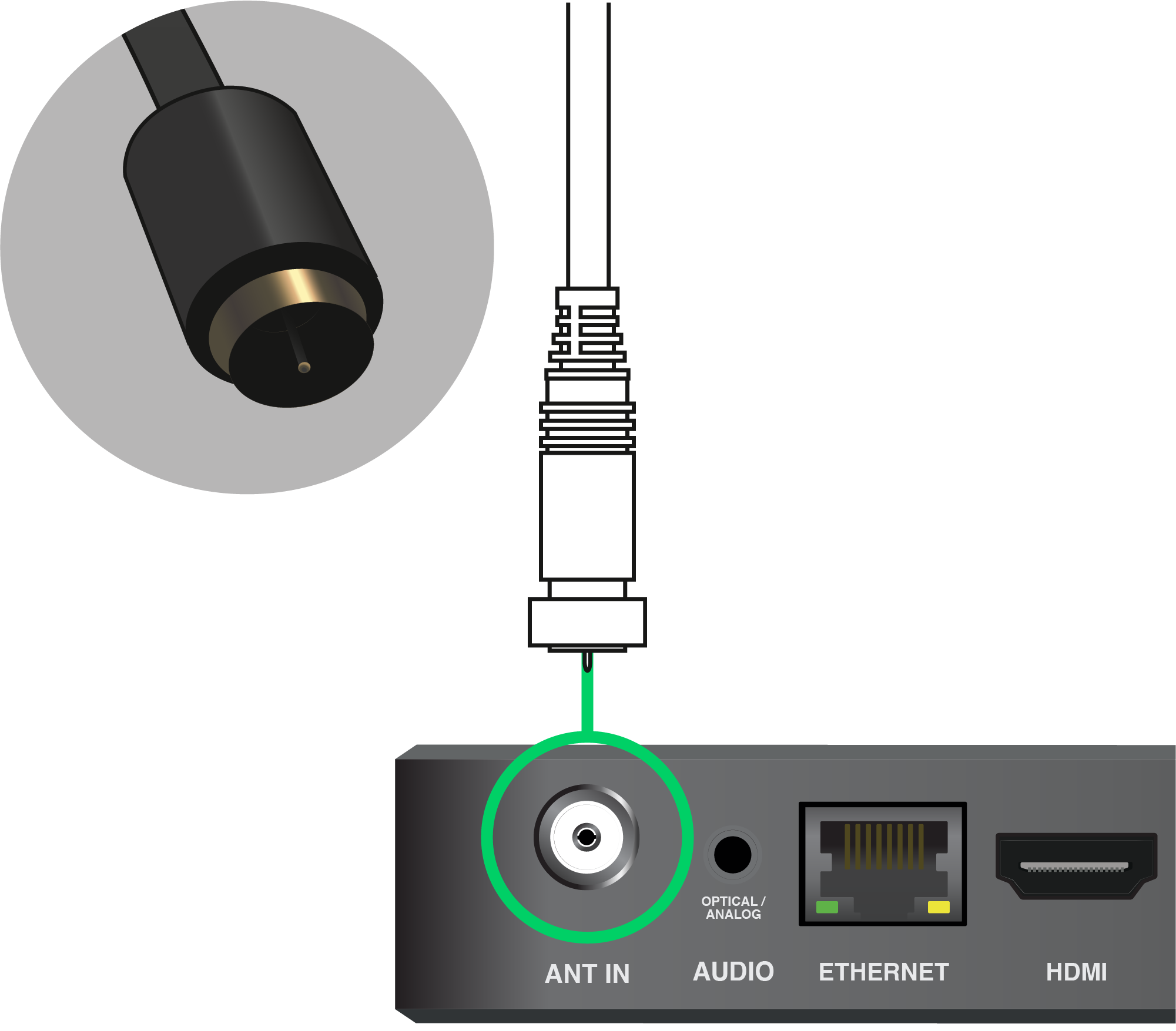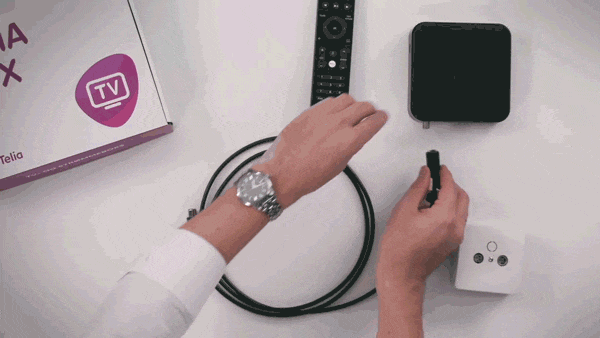 Step 2
Connect the other end of the cable to the antenna socket.