TELIA SYMPOSIUM 2020 – 5G CHANGES EVERYTHING
Do not miss the upcoming Telia Symposium on 26th of March 2020 - Save The Date! For the third consecutive year we are hosting Telia Symposium in collaboration with Abelia, and we promise to make this as insightful and inspiring as ever.
The theme for Telia Symposium 2020 is: 5G Changes Everything!
5G will make it possible for Norway to take those next steps as part of the country's digitalization and will also drive sustainable development. With 5G we will get new ecosystems and amazing services for people, enterprises and our society. We are looking forward to exploring all the opportunities in this new exciting area with our partners and clients. In short it is about competitiveness for start-ups, for tech companies, for private and public sector, and for Norway as a whole.
Telia is rolling out the 5G network in Norway and we will reveal, and discover, the many possibilities with this new technology at this symposium.
Telia Symposium is a unique and different conference where clients, partners, IT,- and business executives come together to share insight and experiences. We have invited Norwegian and international experts and top managers from both the public and private sector in order to learn from them. With Abelia we seek the answers to how all the new technologies might affect us, how we can contribute with innovation and how to create value for people, companies and the society through digital entrepreneurship and sustainable growth.
We invite you to take a well-deserved break from a busy day at work and join us in the world of technology for a day packed with information, inspiration and networking. The agenda will be presented over the next weeks, and in the meantime we hope you will save the date.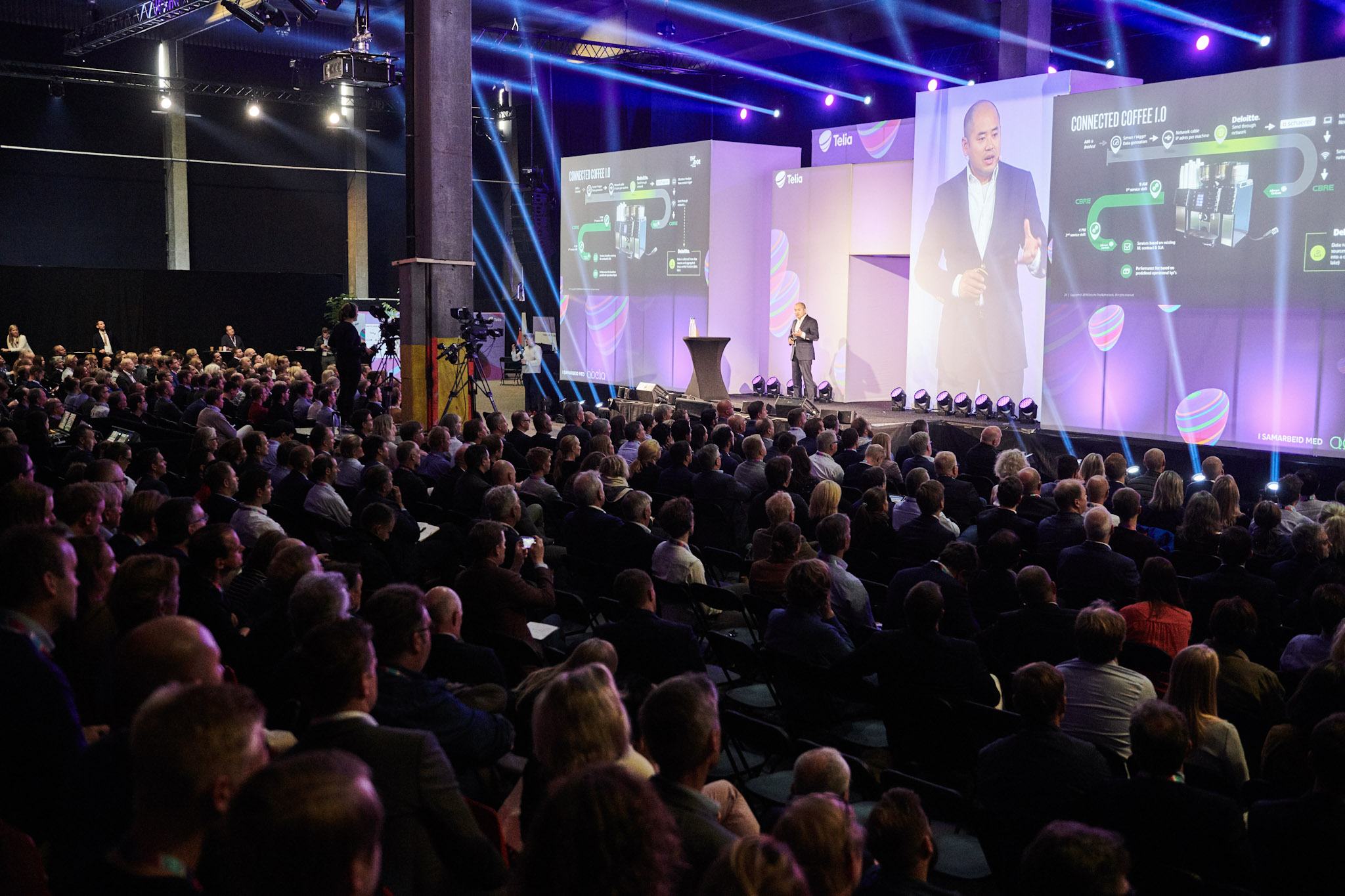 Watch movie from Telia Symposium 2018
11:00-12:00:
Registration
12:00-17:00:
Conference
17:00-19:00:
Food and networking
Ord. price
1490 NOK ex. VAT
Abelia-members
990 NOK ex. VAT
Startups
745 NOK ex. VAT
Lunch will be served upon arrival. Feel free to explore the Expo area.
After the sessions we hope you will join us for dinner and networking.
PICTURES FROM Telia Symposium 2018