What impact will new technology have on innovation, consumer behavior and the way we work?
Economist, Author and TV host Linda Yueh will talk about the importance of technology and take a closer look at how this changes everything from innovation and productivity, to very specific consumer behavior and way of working. There are many areas that are affected, including e-commerce, automation and value chains
The seminar will be published April 14th 2021 at 10:00.
Welcome!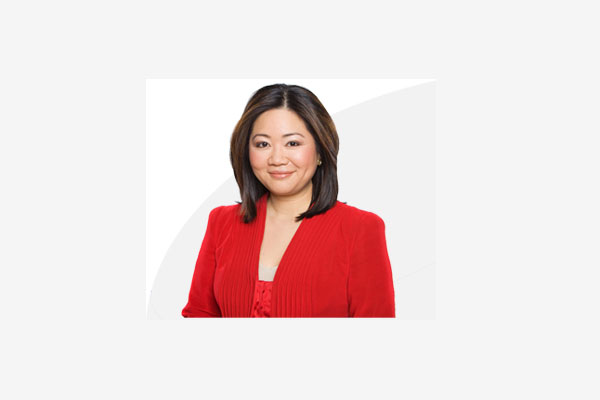 Linda Yueh
Linda Yueh er en kjent profil fra blant annet BBC i Storbritannia og har de seneste årene utgitt flere bøker om økonomi og teknologiens påvirkning på verdenssamfunnet. Hvordan kan vi lære fra historiens teknologiske utvikling og planlegge smartere for fremtiden? Og hvordan er pandemien med på å forme forbrukernes forhold til ny teknologi?
UPCOMING TALKS

CHUCK DAVIS
Senior Director of Cybersecurity
Hikvision
Webinar: May 19th at 10:00
Davis is a highly credentialed and accomplished cybersecurity professional. Security Magazine recently named Hikvision's Chuck Davis one of 'Top Cybersecurity Leaders Of 2021'.
He currently leads the Hikvision organization, a global company with more than 40,000 employees and 59 branch offices and subsidiaries around the world. As its senior cybersecurity director, he is responsible for The Americas, New Zealand + Australia, and APAC regions. Davis came to the security industry from IBM in 2017, and he has made a major positive impact on Hikvision, overseeing the achievement of many milestones, and raising the company's cybersecurity game to industry-leading status. He has also eagerly shares his cybersecurity expertise with the security industry as a whole. He sits on several boards, has numerous certifications, is a co-author of two books, and the author of several patents. He is also Adjunct Professor at the University of Denver.
previous Telia Talks

DR. LINDA YUEH
Economist, Author and TV host


Webinar: April 14th at 10:00
Dr. Linda Yueh is one of the most popular speakers on global trends in the UK and is a renowned economist. She has been a television anchor for BBC News, BBC World and Bloomberg TV, and has published several books on economics.

MARCUS EAST
SVP & Chief Digital Officer
T-Mobile USA
Webinar: March 25th at 10:00
Marcus East has recently been appointed SVP & Chief Digital Officer at T-Mobile USA. Prior to that, he was Technical Director in Google's Office of the CTO and worked as an advisor to Google's largest customers on how to pursue long-term strategic thinking around technology. He has strong views on social exclusion, diversity in technology, talent management and digitalization.